BROADWAY DANCE COMPANY
​405 Walnut Street Fulton, KY 42041 (across from the post office)
(270) 627-6767 email erinh@cheerful.com
Are you ready to join the studio who has performed at Walt Disney World,
​opened for the Harlem Globetrotters, & danced with the Moscow Ballet?

Register for Fall Classes NOW!
​
https://www.thestudiodirector.com/broadwaydancecompany/register.jsp
​
Why choose Broadway Dance Company?
People are driving to dance with the best! Broadway Dance Company provides dance and tumbling lessons for children from Fulton, Clinton, Hickman, Wingo, and Mayfield, Kentucky, as well as South Fulton, Martin, and Union City, Tenessee! At Broadway Dance Company, students are given the opportunity to learn the fundamentals for expressing themselves through dance, and much more.

Owner and dance teacher, Mrs. Erin Hancock, and dance teacher Miss Laura teach combination dance classes incorporating ballet, lyrical, tap, jazz and hip hop! Students are aged 3 years and up. Students learn proper dance techniques and vocabulary in a FUN, age-appropriate class. Dancers get exercise, gain teamwork skills, and grow in self-confidence and grace. Class sizes are limited so that each student receives more individual attention and can reach towards their highest potential.

Tumbling classes (gymnastics floor exercises) taught by Mrs. Charlie Brook build strength, power, balance, and flexibility as students learn tricks from somersaults and cartwheels to limbers, handsprings and flips. The gymnasts will join the dancers in performing a routine in the recitals showcasing the tricks they have learned.

Select students will be invited to participate in competition teams, which travel to Nashville, Memphis, and St. Louis to compete each year. A group of competition students even danced in the ABC televised Walt Disney World Christmas Parade in 2012 and performed again at Walt Disney World in 2015! In 2017, our team performed the opening act for the Harlem Globetrotter's World Tour and also danced in the Nutcracker with the Moscow Ballet! We are going back to dance at Disney in this Christmas, and our future plans include dancing at halftime in the Liberty Bowl and in the Macy's Thanksgiving Parade in 2020!

​Broadway Dance Company is a nurturing environment with Christian teachers who strive to build into each child's positive values and character. It is not a competitive, dramatic place like in "Dance Moms" on TV, but a caring, friendly place where each dancer and parent becomes part of the Broadway Dance FAMILY.

FALL 2018 SCHEDULE:
---
Powered by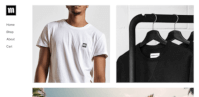 Create your own unique website with customizable templates.