Tuition/Fees
Registration is a one-time, non-refundable fee of $30.00 for new students. This includes a free Broadway Dance Company t-shirt if registered by August 15th. Returning students may register for $20, or for only $10 during discounted Early Registration. Siblings will receive a discount... $10 off the family's tuition. If siblings enroll in a total of 3hrs, 45min. of class a week or more, the family will also receive a $100 costume credit. Multiple Class discounts will also be given, as the more classes registered for, each class becomes less expensive.

Pre-pay tuition for the full year (9 months: Aug.-April) by the second class in August for a Terrific 10 % DISCOUNT. Save the hassle of writing monthly checks, and save money. Pay by trimester payments (3 months at a time) for a Fabulous 5% DISCOUNT...ensuring your tuition stays the same as it's been since 2008!


Tuition payments are due the 1st class of each month. There is a grace period to pay by the second class of the month. A $15.00 late fee will be added to any tuition unpayed by the second class in the month.

Costume fees will depend on the costumes selected for your student's class. Dance students will have one costume for Christmas recital and 1 or 2 costumes per class for Spring recital. Tumblers will have one costume for the spring recital. Mrs. Erin makes every effort to order early for early-bird discounts and choose "value" costumes when she can to save you money. Costumes average about $55 each for children's sizes and $70 each for teen sizes plus $6 tights. A costume deposit of $40 per costume will be due in September before costumes are ordered with the balance being due in February before costumes are passed out.
Powered by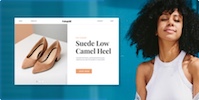 Create your own unique website with customizable templates.