​Meet "Mrs. Erin" Hancock, Owner and Teacher
"Mrs. Erin" Hancock is foremost a wife and mother. Married to Sam Hancock of Fulton, she feels blessed to be a wife and mother to six children, including two adopted children from the Democratic Republic of Congo and one adopted from China.

Erin's talents span the fine arts, with many years of experience in dance, theater, and visual arts. With a masters in art education, Erin taught K-3 art at Murray Elementary School until her first daughter was born. Then, she directed a Mother's Day Out program and began her portrait photography business, Bellamia Photography. In 2008, she fulfilled a dream of opening a dance studio, our Broadway Dance Company.

Erin's dance background includes 15 years of dance training and participation in nationally competitive tap and jazz teams at the former Carol Young School of Dance (now called Next Generation Dance) in Hamilton, Ohio. Erin also studied ballet several years with Broadway and film dancer Paula Lynn.
​
Erin's love for all things Broadway stems from her experience in musical theater. In addition to school and regional theater, Erin's stage credits include three roles at the professional level at Miami Valley Dinner Theater in Springboro, Ohio. Erin also danced professionally as various characters for Paramount Productions. Now that Erin has children of her own, she feels that her most important professional dancing role is to share her love of dance with children.

Mrs. Erin has attended The Dance Teacher Summit in New York City several times for ongoing training. She has had the opportunity to train with some of the best in the dance world...famous choreographers and dance instructors including Mandy Moore, Mia Michaels, Travis Wall, Tony-Award winning choreographer Andy Blankenbuehler, and many others you may know from So You Think You Can Dance. She has also attended The Rockette Experience, where current Rockettes taught her parts of their Christmas Spectacular! Mrs. Erin also attends Dance Makers conventions to connect with other dance professionals, continue her dance training, attend seminars from master dance teachers and studio owners, and to stay current in the ever-changing art of dance.
---
Meet Miss Laura, dance teacher
Miss Laura has been teaching at BDC since high school, and we are blessed to have her continue teaching our students now that she's a college graduate with a day job! (
Miss Laura is a graduate of the social work program at The University of Tennessee Martin and is beginning her career in social work.) Laura began dancing at age 5 and competing at 8. She received most of her beautiful technique through her training at Star Dance Academy in Cocoa, FL. One of the highlights of her dancing career was getting to dance for the NASA Space Center astronauts. Laura has taught tap, jazz, preschool tap/ballet, and advanced ballet for competition students the last several years at Broadway Dance Company.
---
---
Meet Miss Charlie Brook, Cheer-Tumble Teacher
Charlie Brook Hamlin, our iTumble instructor, is a senior at South Fulton High School. Though she is young, she is very talented and highly qualified. Charlie Brook has cheered for her school for many years as well as competitively with Cheer Extreme Allstars. Through cheerleading, she developed tumbling skills such as a round off- back handspring- back tuck. In competitive cheer, she traveled through many states competing at competitions such as Cheersport, WSA, One up, Jamfest, and WSF. At many of the competitions her group received first place or Grand Champion titles. At nationals in Dallas, they placed 3rd in the nation with best stunt sequence overall. Individually, Charlie Brook has received the "best gymnast" award for her team more than once. This year, she has decided not to cheer in order to work. We are blessed that she will be able to pour her skills and love for tumbling into our students. Her students love her and love how she is pushing them to new levels and new accomplishments.
---
Powered by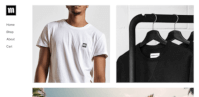 Create your own unique website with customizable templates.